Anyone who has known me for any length of time knows that I've never been a big fan of working out. Especially not in group settings such as a boot camp. I would begrudgingly go to the gym, just because I was "supposed to", but I dreaded it and I did not enjoy it while I was there. I could never understand the people who got excited about working out, or worse - running. It boggled my mind. There were so many better things I could do with my time, I thought. But as I get a little older and I realize that my body and my metabolism are not what they used to be, I realize more and more how important it is to take care of it now. I guess having a personal trainer as a soon-to-be husband might have a little something to do with it as well. Perhaps. I'm stubborn, though, and try as he might over the last two years, I wasn't hearing it. He wasn't going to tell me that I needed to change. For my own good. Hmph.
But little by little I've come around. I joined a boot camp back in October that I initially loathed. Hearing the name would make me prickle up. But now, as I've continued to go and I've gotten comfortable and become chatty with some of the other campers, I actually look forward to going and I enjoy it while I'm there. Well, if I'm honest, I think I'm dying while I'm there, but I feel good when the hour is done and like I'm dying a little less each time. It also helps that I really like the trainer and feel like he actually cares about his campers, he's not solely there to make a buck.
I feel like I'm accomplishing something and while I still need to incorporate the gym into my weekly routine, I can see some change already. It's made me want to do more than just two days a week, which is what my regular schedule allows me right now, which means that I will have to adjust my schedule and wake up veeerrrrry early to go to the gym or boot camp. And while I know that will be hard, I feel like the results and the energy I will ultimately gain from it will be more than worth the couple of hours of sleep I will lose.
I'm also fortunate to have amazing supplements at my fingertips, as J is also an
AdvoCare distributor
. Spark in the morning, ThermoPlus before meals, and Catalyst before a workout. Those are my go-to products, but there are so many more. J takes a lot of them as he's more hardcore in the gym and needs more to supplement and recover, but as I get more involved I will incorporate more products to fit my needs. There are a lot of supplement companies out there and I am one of the biggest cynics/critics about those sorts of things, but this is one that I can stand behind and recommend to friends without hesitation. Quality products that are natural, full of vitamins, and free of any banned-substances. Oh, and the best part – you will see noticeable results. Whether it's energy, weight-loss, muscle-gain or recovery, or overall health and wellness, you will see a noticeable difference from the time you begin taking the products. They even have a skin-care line! And if you're into the products and using them regularly and want to get a discount you can become a distributor and save 20% right off the bat, with the potential to save up to 40%! And then if you have friends or family that you think can benefit from the products they can order from you and you'll make a little money, or they can sign up as distributors to save some money themselves.
The first thing most people (raises hand) think when they hear about companies with this sort of structure is – pyramid scheme – and they shut down and run for the hills. I'm the first to say that I am usually one of those people. And to be honest, had J not been the one getting involved, I would probably still be one of those people. But having been to seminars and tried the products, and having first-hand knowledge that there is no scheme involved, I can honestly say that this is not that kind of company. Sure, if you get people signed up under you, you have the potential to earn more money but it is not required. You can sign up and just get your own discount. You can share the product with others – or not. It's a company that has opportunities for various goals. Whether it's health & wellness or financial, you have an opportunity. And there is nothing that ties you to it should you so decide that it's not for you. You just stop ordering the product. Other than your initial kit, you don't have to buy anything. But once you try the products and see how they can change your life, you won't want to stop. And you won't want to keep it to yourself. You're going to want everyone you know to try it and start their own path to better health and better results from their efforts.
AdvoCare is a world-class company that is doing great things and is backed by big names. Athletes who endorse their products because they know they're safe, and they know they're effective. Oh, and they aren't just some paid endorsers like the ones on TV. They legitimately use and like the products. Drew Brees even has his own Performance Elite line with AdvoCare.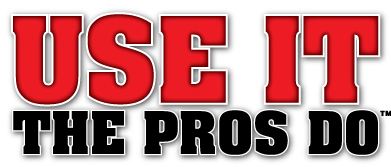 I'm not really sure how my post about my working out journey turned into an AdvoCare promotion, but I guess it's because it's a company with products that really have impacted my life, both before and after I got serious about working out and getting healthier. And if it could affect a skeptic like me in such a positive way, I'm willing to bet there are others like me out there who could really benefit from hearing my story and trying the products for themselves. I've lost weight, I have more energy, and I have more stamina and endurance in the gym and on the boot camp field. If you're in the mindset that you want to change your health, I highly recommend that you at least research the products. There is no shortage of information and the members of scientific and medical advisory board come from some pretty impressive backgrounds. If you have any questions, visit J's website, contact him or me and we'll be glad to help answer those questions.

But do something, because planning to take care of yourself later in life, may be too late. It's what we do today, right now, that ensures a more healthy future.